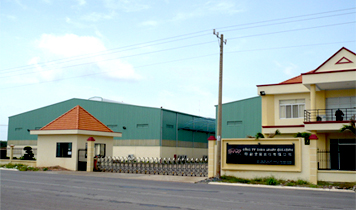 Excellent Experience Investment casting & Machining OEM Manufacturer in Vietnam.
SHARP Creation Co., Ltd., a professional investment casting manufacturer which can meet your OEM needs founded in 2008 in Vietnam. We establish a huge and up-to-date foundry and machining shop, specializing in all various valve castings, pump parts, hardware fittings, industrial parts and machine components, all kinds of lost wax castings. Besides, for carving out the wider market and serving needs to our customers, we also set up the office in Taiwan.
The area of SHARP in Vietnam is 12,800 square meters with 200 employees. The monthly capacity is 100 tons, primarily in various stainless steel (SS304/316/316L). Besides, all various alloyed products are in our capability.
---
Creative Services & Representatives
SHARP is well equipped with the most advanced facilities for castings, machining, quality control, and is fully owned professional modern technologies. We only offer top quality castings. With the CNC-Lathe machine, Machine-Center and the high-tech, we provide the highest precision machining service as well.
SHARP has been awarded with TÜV Rheinland ISO quality management (ISO 9001: 2015) and TÜV Rheinland Pressure Equipment Directive (PED: 2014/68/EU) that prove our company strictly control quality during producing process to guarantee quality accord with customer's requirements.
We are proud of our professional casting technology, strong R&D team, strict production control and top quality guarantee. Besides, with the long term cooperation with good tool maker and heat treatment factory, we have well constructed a complete production system. Therefore, we have much confidence that we can satisfy any requirements from customers.
Offering the best price, top quality products and high performance service are our company maxim. We have successfully reached the goals and we always keep them in our mind to serve our customers all over the world.